The NOAA Commercial Space Policy calls for NOAA to explore and pursue demonstration projects to validate the viability of adding commercial environmental data and products into NOAA's meteorological models and to meet NOAA Earth observation requirements.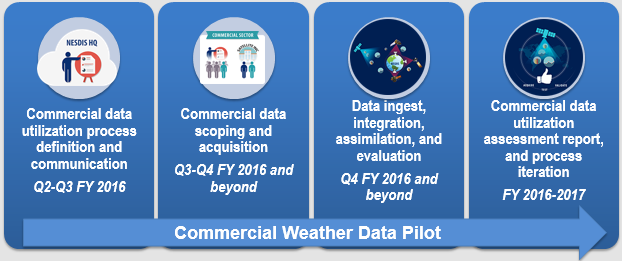 NOAA's Commercial Weather Data Pilot (CWDP) will serve as one such demonstration project.
NOAA will evaluate commercial data to demonstrate the quality of the data and its impact to weather forecast models, and to inform NOAA's process for ingesting, evaluating, and utilizing commercial data in the future.
Based on the findings of recent market research and FAR processes (e.g., Requests for Information), NOAA has selected GNSS radio occultation (GNSS-RO) as the most suitable data type for the CWDP.