Space Commerce in DOC's Strategic Plan for 2022-2026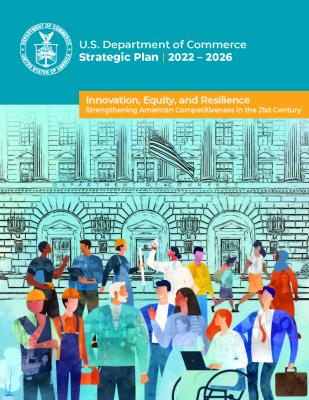 Today, the Department of Commerce released its updated Strategic Plan for 2022-2026. Strategic Objective 1.7 of the plan is to "Advance U.S. leadership in the global commercial space industry."
View the strategic plan (16 MB PDF)
Learn more at commerce.gov
Strategic Objective 1.7 cites the following five strategies:
Coordinate regulatory functions across domestic and international stakeholders to promote competitiveness, and increase legal certainty for U.S. commercial space businesses;
Grow the customer base for U.S. commercial space goods and services;
Improve space safety and sustainability;
Promote commercial space innovation;
Advance development, use, and application of space-based Earth observation capabilities to empower better decision-making by the public and private sector.
These strategies align with the U.S. Space Priorities Framework released in December 2021.
The Commerce Department's prioritization of space commerce is consistent with the previous Strategic Plan for 2018-2022.