Resources for Space Entrepreneurs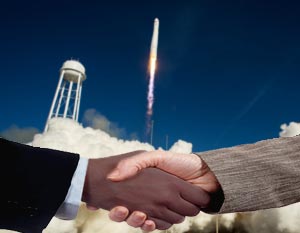 This page is designed to help space entrepreneurs discover opportunities to partner with the U.S. government by selling goods and services, conducting research, technology development, and testing, applying for grants, etc.
This page is a work in progress. We only control the links on this page and cannot guarantee that other agencies will maintain the content of the linked sites. Please feel free to contact us at space.commerce@noaa.gov to suggest links to other appropriate federal webpages.
Department of Commerce Agencies
National Oceanic and Atmospheric Administration (NOAA)
Economic Development Agency (EDA)
Minority Business Development Agency (MBDA)
Other Civil Agencies
Small Business Administration (SBA)
National Aeronautics and Space Administration (NASA)
Department of Energy (DOE)
Department of Transportation (DOT)
National Security Agencies
Air Force
Defense Advanced Research Projects Agency (DARPA)
Defense Innovation Unit (DIU)
Defense Intelligence Agency (DIA)
Department of Defense (DoD):
Intelligence Advanced Research Projects Agency (IARPA)
In Q Tel (IQT)
 National Geospatial-Intelligence Agency (NGA):
Naval Research Laboratory (NRL)