8th U.S.-Japan Comprehensive Space Dialogue Held in Tokyo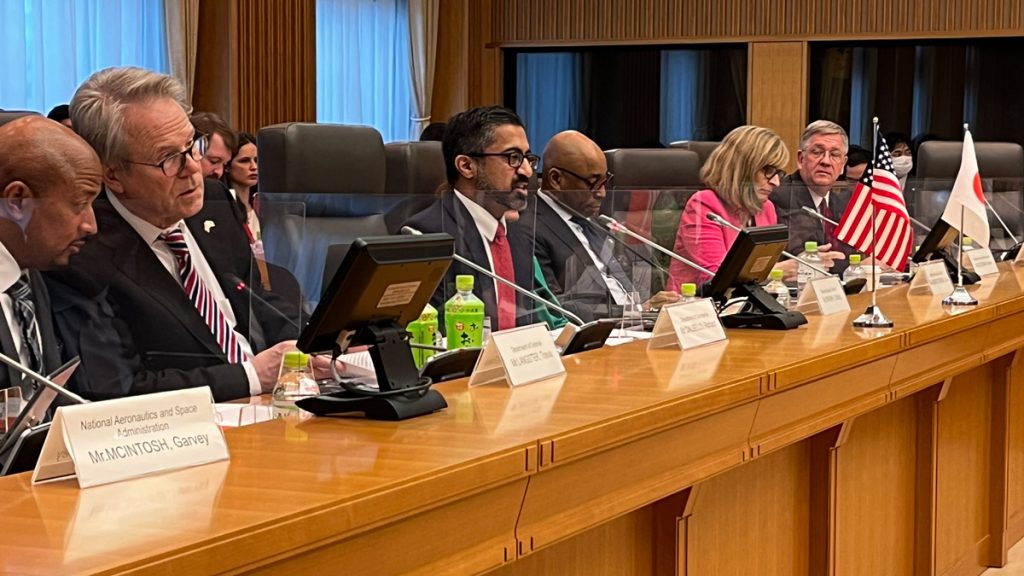 On March 23-24, 2023, the Office of Space Commerce participated in the 8th U.S.-Japan Comprehensive Dialogue on Space, along with other delegates from NOAA, the White House, Department of State, Department of Defense, FAA, NASA, and additional U.S. agencies.
View joint statement at state.gov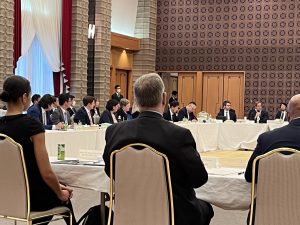 For the first time, the talks included a "Track 1.5" session involving representatives from U.S. and Japanese industry, in addition to the U.S. and Japanese governments.
A wide range of companies discussed opportunities and challenges for U.S.-Japan space business partnerships.
The Office of Space Commerce organized the March 23 Track 1.5 session in collaboration with the Japanese government, Aerospace Industries Association (AIA), and Advanced Satellite Systems Technology Center (ASTEC).
OSC Director Richard DalBello summarized the Track 1.5 discussions during the government-to-government session held the next day.
OSC's Jason Kim also spoke about the cooperative effort to establish monitoring stations for Japan's Quasi-Zenith Satellite System (QZSS) at NOAA facilities in Guam, Alaska, and California.