April 12 Webinar on TraCSS Basic Services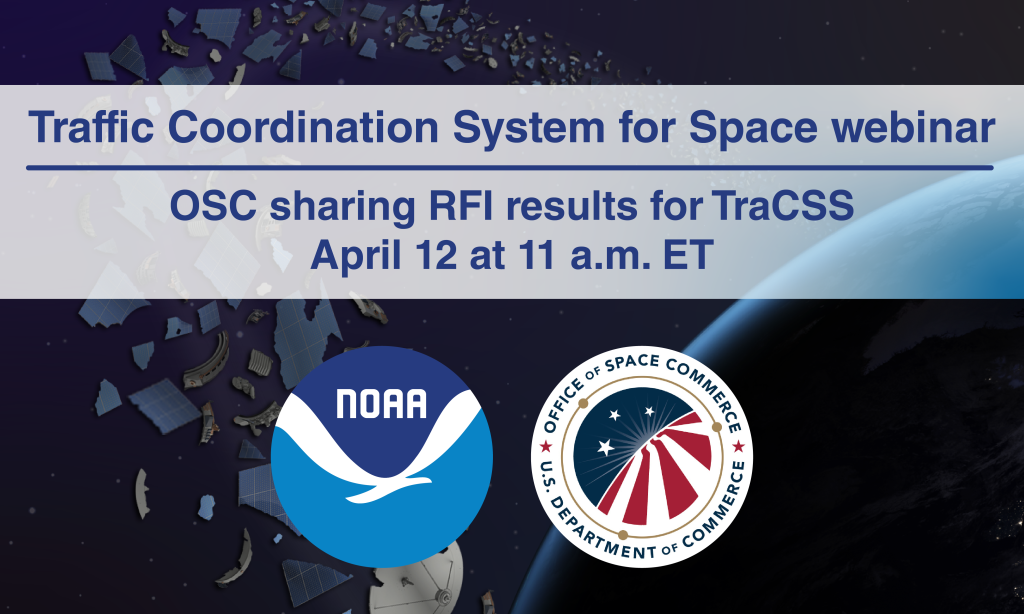 On Wednesday, April 12, the Office of Space Commerce hosted a live video presentation about the Traffic Coordination System for Space (TraCSS) being developing for civil and commercial space situational awareness.
Among other things, OSC shared its findings from the 45 public comments received in response to its Basic SSA Services RFI of January 26, 2023.
Speakers included:
Richard DalBello, Director, OSC
Sandra Magnus, Chief Engineer, TraCSS
The event took place Wednesday, April 12 from 11:00 – 11:45 a.m. EDT.
No questions or comments were fielded during the event.
UPDATE:
We will post a recording of the event in the near future.