NOAA Industry Day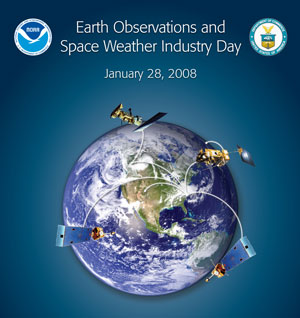 To facilitate the preparation of responses to the NOAA RFI by interested parties, NOAA hosted an Industry Day at the Department of Commerce.
Several dozen industry attendees participated, representing large, medium, and small firms.
The Industry Day served as a venue for government representatives to present agency missions and goals as they relate to earth observing capabilities, and examples of space-based earth and space weather observation requirements.