President Signs Directive on Space Regulatory Reform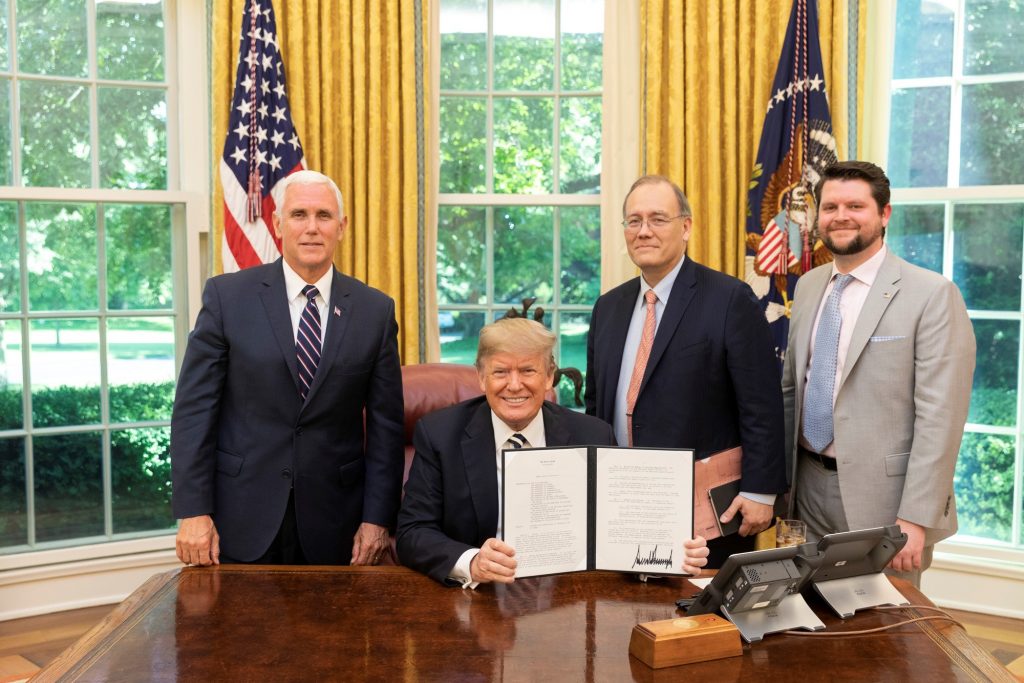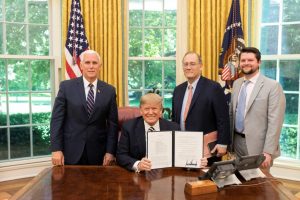 Today, President Trump signed a space policy directive to reform America's commercial space regulatory framework, ensuring the nation's place as a leader in space commerce.
The directive includes recommendations developed by the National Space Council regarding commercial space transportation regulations, commercial remote sensing regulations, Commerce Department reorganization, radio frequency spectrum management, and export licensing regulations.
View directive at archives.gov
View fact sheet at archives.gov
Secretary of Commerce Wilbur Ross issued a public statement in support of the directive.