NOAA RFI on Commercial Space Capabilities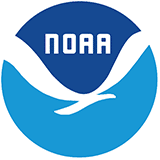 On September 30, 2020, NOAA released a Request for Information (RFI) seeking information on commercial capabilities to inform a potential Commercial Weather Data Pilot (CWDP) Round 3 for terrestrial weather applications, as well as future pilots for space weather and other applications. NOAA may use the results of the RFI to inform multiple future Requests for Proposals for acquisition of commercial data and related capabilities.
View/respond to RFI at SAM.gov
The NOAA Commercial Space Policy states that NOAA will "periodically solicit, identify, and evaluate commercially available space capabilities and services that could potentially address NOAA mission requirements." The Weather Research and Forecasting Innovation Act of 2017 (P.L. 115-25) authorized a Pilot Program for the purchase and evaluation of commercial weather data. As part of NOAA's ongoing implementation of this law and policy, the RFI released today solicits information from industry to inform NOAA's plans for use of commercial capabilities.
This RFI, open for 30 days, will gather updates since NOAA's last commercial capabilities RFI, released in May 2018. It will seek information on commercial capabilities to support NOAA observation requirements in the FY 2021 through FY 2027 timeframe. NOAA plans to share responses received with relevant agencies to foster interagency coordination on approaches to purchasing space-based weather data for operational use within the Federal Weather Enterprise.
Information on all of NOAA's commercial space activities can be found at the "Business with NOAA" section.