Commerce and DHS to Host Space Cybersecurity Symposium on May 5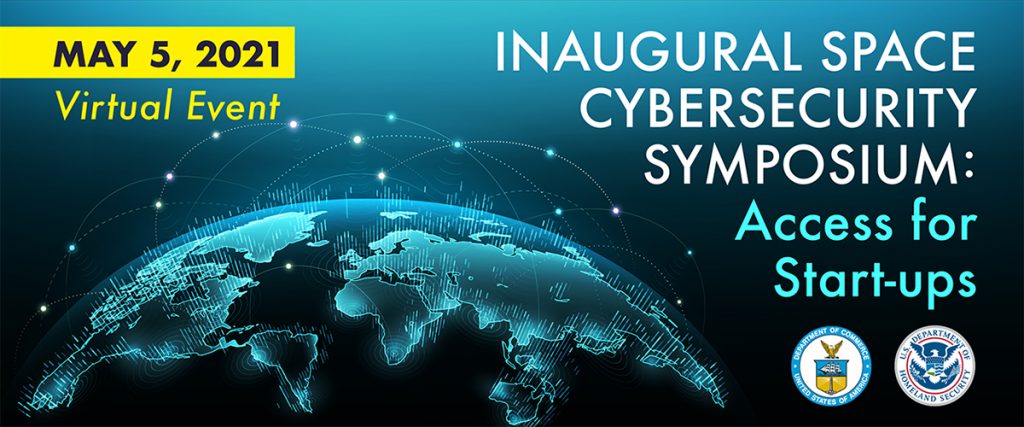 Inaugural Space Cybersecurity Symposium:
Access for Start-ups
Department of Commerce | Department of Homeland Security
Wednesday, May 5, 2021
10:00 am – 4:00 pm EDT
Cybersecurity measures and policies are ubiquitous in the design, development, delivery, and operation of components supporting American space activities.
Join us on May 5 for a Department of Commerce (DOC) and Department of Homeland Security (DHS) jointly hosted symposium to learn about the latest cyber threats to space infrastructure, existing space cybersecurity policies, and industry cybersecurity experience and mitigation strategies. Information will be tailored to emerging companies, however all companies are welcome to participate.
This will be the first in an ongoing series of events to connect commercial space companies of all sizes with the Departments regarding cybersecurity measures and policies.