DOC, DHS to Host 3rd Space Cybersecurity Symposium on June 16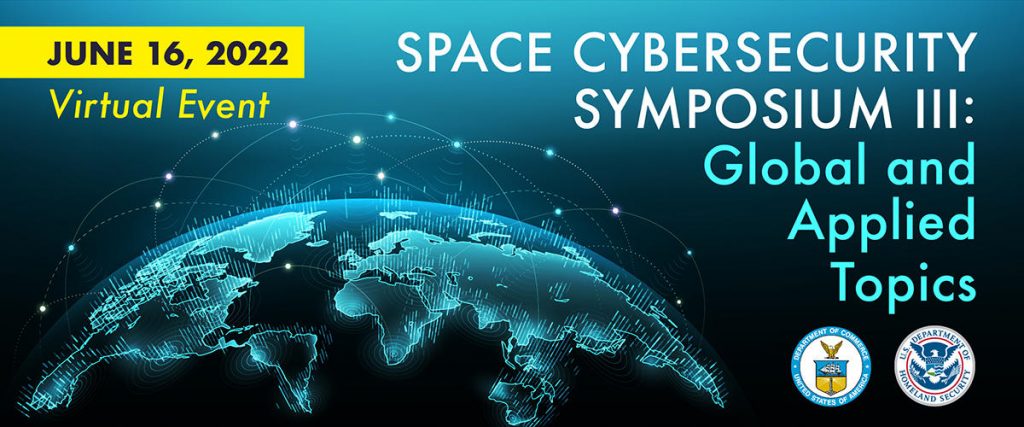 Space Cybersecurity Symposium III:
Global and Applied Topics
Department of Commerce | Department of Homeland Security
Thursday, June 16, 2022
10:00 am – 3:00 pm EDT
The Department of Commerce and the Department of Homeland Security invite you to their third jointly hosted space cybersecurity symposium.
This event will provide relevant cybersecurity threat updates and geopolitical awareness, develop actionable ideas for securing space businesses and open data systems, and discuss recent cyber legislation and executive orders.
Office of Space Commerce Director Richard DalBello will give opening remarks, and Viasat VP/CTO Phil Mar will deliver the afternoon keynote.
All space cybersecurity stakeholders are welcome to participate. This is the third in an ongoing series of events to connect commercial space companies of all sizes with the Departments regarding cybersecurity measures and policies.