NOAA Awards First Commercial RO Contracts Supporting Operational Weather Forecasting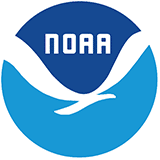 On Friday, November 20, 2020, NOAA awarded its first contracts to purchase commercially available space-based radio occultation (RO) data for use in NOAA's operational weather forecasts. The two-year Indefinite Delivery Indefinite Quantity (IDIQ) contracts with a total contract ceiling of $23 million, went to the U.S. commercial space firms GeoOptics and Spire Global.
Under the overall IDIQ contracts, NOAA also awarded initial Delivery Orders for this RO data to both companies. Subsequent Delivery Orders will be released throughout the two-year contract period at NOAA's discretion.
View GeoOptics contract information at SAM.gov
View Spire Global contract information at SAM.gov
This contracting action is a part of NOAA's continuing efforts to meet the nation's weather and environmental monitoring needs in a flexible and cost effective manner, and the next step in implementing the Weather Research and Forecasting Innovation Act of 2017 (P.L. 115-25), which directs NOAA to obtain commercial weather data from private sector providers following a pilot assessment that demonstrates commercial sector readiness. NOAA has requested $23 million in FY 2021 to support Commercial Data Purchase and future Commercial Weather Data Pilots to investigate new commercial space technologies beyond radio occultation.
Learn more about NOAA's Commercial Weather Data Pilot and operational Commercial Data Purchases