NOAA Awards Second Delivery Order for Commercial Radio Occultation Data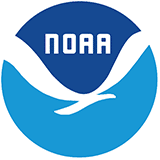 On February 19, 2021, NOAA awarded Delivery Order 2 (DO-2) under its existing Indefinite Delivery Indefinite Quantity (IDIQ) contracts for radio occultation (RO) data to GeoOptics.
Through DO-2, NOAA will purchase 1300 occultations per day for six months from March to September, with a license to share the data with U.S. government agencies immediately upon receipt and to share on a full and open basis after 24 hours. Following verification of data and system readiness, NOAA plans to begin incorporating commercial RO data into operational numerical weather prediction (NWP) models in May.
Under DO-1, awarded in November 2020, NOAA purchased 500 occultations per day for 30 days from GeoOptics and Spire Global. NOAA successfully used the DO-1 data to verify data quality and formats and to conduct an end-to-end test flow of data through NOAA's ingest, distribution, and archive systems and into NWP models.
Subsequent Delivery Orders will be released throughout the two-year IDIQ contract period at NOAA's discretion, to continue the flow of commercial RO data into NOAA's NWP models.
Learn more about NOAA's Commercial Weather Data Pilot and operational Commercial Data Purchases