Secretary Ross Attends U.S.-Australia Space Cooperation Event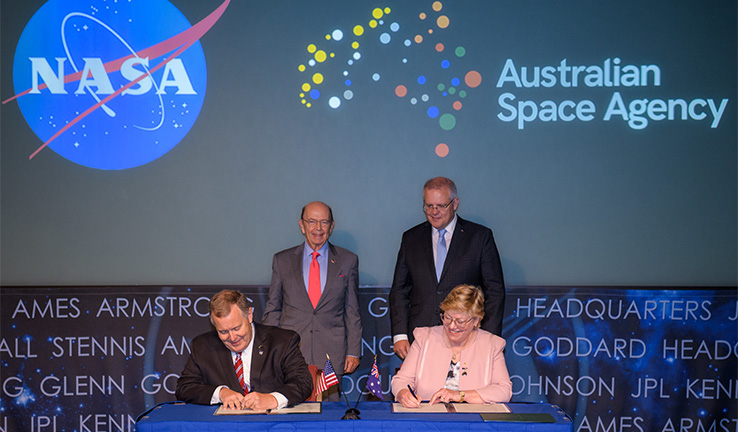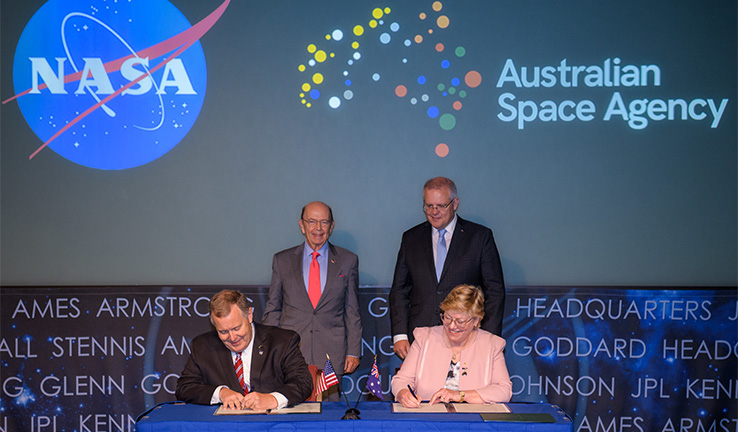 On September 21, Secretary of Commerce Wilbur Ross delivered brief remarks at a signing ceremony between NASA and the Australian Space Agency. The two agencies documented their intent to pursue a framework agreement on space cooperation, including Australian participation in the Artemis lunar program.
View Secretary Ross's remarks at commerce.gov
Learn more at NASA.gov
At the event, Australian Prime Minister Scott Morrison announced his government's commitment of 150 million Australian dollars to support NASA's Moon and Mars exploration efforts, including Artemis.