NOAA to Engage Commercial Sector on Future Space Architecture Elements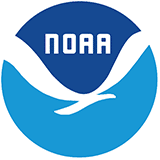 (Update to original post of September 16, 2019)
Today, the National Environmental Satellite, Data, and Information Service (NESDIS) released a pair of Broad Agency Announcements (BAAs) to engage the commercial sector in developing new concepts for instruments, spacecraft, business models and mission elements for NOAA's future space-based observation architecture beyond the JPSS and GOES-R systems.
Interested parties can gather more information on the BAA process and the specifics of each BAA at Industry Day events on Oct. 17-18 in Silver Spring, Md. Details of the Industry Days are available along with the BAAs in FedBizOpps (FBO.gov).
View solicitation and information at SAM.gov
The pair of BAAs seek information in the form of white papers which will lead into funded concept studies of two critical elements of NOAA's future space-based architecture:
Instrument and architecture concepts for remote sensing capabilities in geostationary and extended orbits. These instrument and mission concepts would serve to continue capabilities currently supported by GOES-R, SWFO, DSCOVR, and other solar observation satellites.
Instrument and architecture concepts for small satellites focused on sounding (SounderSat) in Low Earth Orbit (LEO) as part of a disaggregated LEO constellation. While this LEO BAA is focused on sounding, it is only one step in a broader effort to develop a comprehensive LEO architecture. NESDIS will release requests for methods and concepts to meet other observation needs in the near future, consistent with the availability of funds. Through this sustained engagement, NESDIS intends to work with the community to develop a more advanced and agile LEO architecture and make technology, platform and business model innovations operational on more rapid timescales.
The BAA period for white paper submission will last five weeks. From the white papers delivered in response to the announcements, NESDIS will select submissions for continued study, and will issue direct RFPs to those selected parties.
In the funded studies to result from these BAAs, NESDIS seeks information and guidance on how the community could provide instruments and capability both near-term and in the post-2030 space-based observation architecture. NESDIS intends to inform its development of NOAA's future architecture using fact-based analysis of new ways to both collect observations, in the form of different instruments across a range of performance values or advancements in spacecraft and platforms, as well as new models for doing business, such as hosting arrangements, commercial services purchases or other collaboration with industry.