Secretary Ross Hosts Event on Space Risk and Opportunity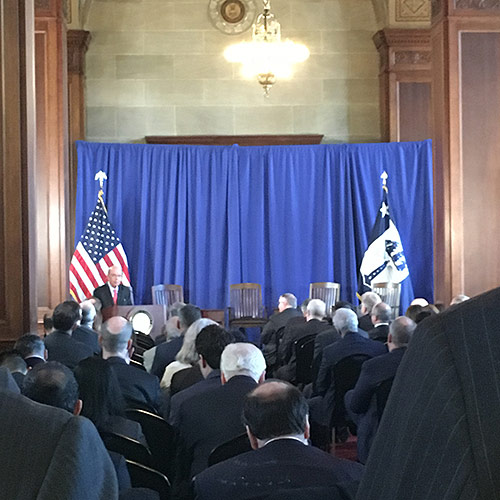 On March 5, Secretary of Commerce Wilbur Ross hosted an event on space risk and opportunity at the Department of Commerce. The event featured speakers from the space insurance industry and commercial providers of space situational awareness data and services.
Henry Hertzfeld of the GWU Space Policy Institute moderated a discussion panel on the role of space insurance in enabling innovation and incentivizing good behavior in space.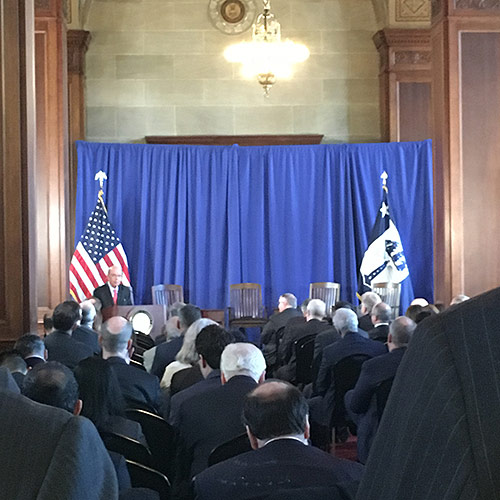 Secretary Ross delivered keynote remarks addressing the importance of mitigating risks in order to achieve a trillion dollar space economy.
Kevin O'Connell of the Office of Space Commerce moderated a second panel featuring leaders in the emerging commercial market for space situational awareness data and space traffic management services.