Vice President Harris Convenes Renewed National Space Council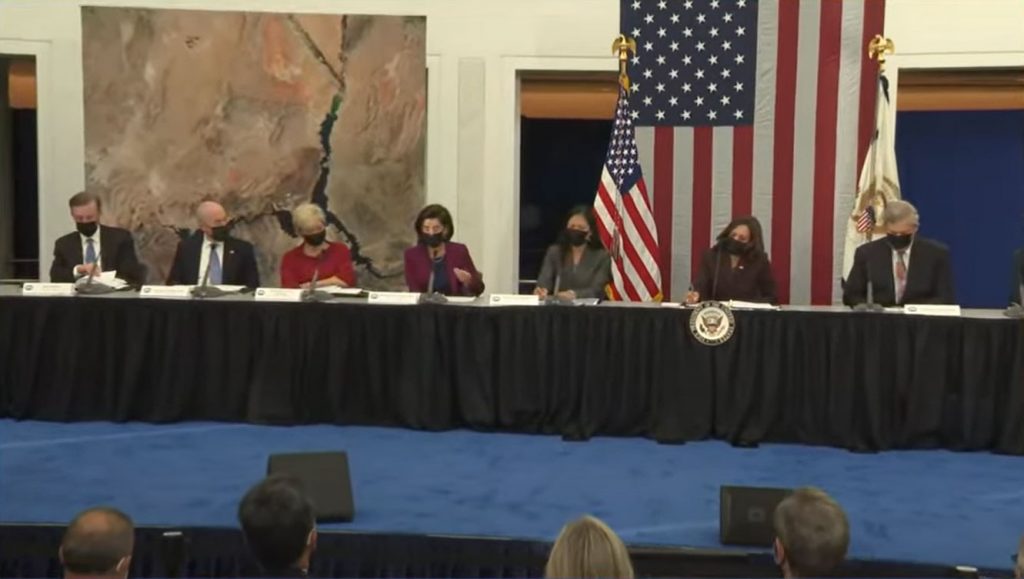 Today, Vice President Kamala Harris chaired the inaugural meeting of the National Space Council under the Biden-Harris Administration.
As a member of the Council, Secretary of Commerce Gina Raimondo spoke about the Department's many roles in space, particularly the Office of Space Commerce's efforts to support space traffic coordination.
Prior to the meeting, President Biden signed an executive order to renew and expand the membership of the National Space Council.
View executive order at whitehouse.gov
Vice President Harris released the U.S. Space Priorities Framework, a document that underscores the national benefits of space and identifies focus areas for the National Space Council and its member agencies.
View Space Priorities Framework at whitehouse.gov (PDF)