Draft RFP and Industry Day for Commercial Weather Data Pilot Round 2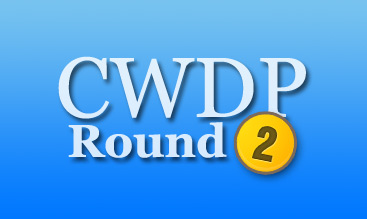 On May 26, NOAA released a draft Request for Proposals (RFP) to support Round 2 of its Commercial Weather Data Pilot (CWDP). The draft RFP is open for public comment through June 9.
View/comment on the draft RFP at SAM.gov
As a follow up to the Round 1 pilot contracts for the procurement and evaluation of radio occultation data, this Round 2 draft RFP will extend the work of the CWDP to incorporate additional operational-like requirements for a second round of radio occultation data procurement and evaluation.
NOAA will use CWDP Round 2 to:
Conduct an evaluation of the data's impact on NOAA's numerical weather prediction models that will further support the demonstration of radio occultation data; and
Develop internal infrastructure needed to pursue procurement of commercial radio occultation data operationally.
Comments received to the draft RFP will inform development of the final RFP, anticipated for release later this summer.
On June 19, following the comment period, NOAA will host the fourth in its series of community engagements with the commercial space industry.
This Industry Day will focus on the details of the draft RFP and will address questions and comments raised during the comment period.
In addition to the open session, there will be an opportunity for one-on-one sessions between companies and NOAA to discuss business sensitive details.