NOAA Awards Contracts for Next Generation Weather Satellite Concepts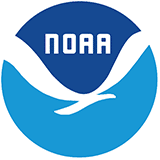 On April 3, 2020, NOAA's National Environmental Satellite, Data, and Information Service (NESDIS) began awarding contracts for satellite mission and instrument design analysis. NESDIS is building on the findings from the NOAA Satellite Observing System Architecture (NSOSA) study. NESDIS will use these analyses to advance the implementation planning for NOAA's satellite programs beyond the current GOES-R and JPSS series.
These contract awards follow a pair of Broad Agency Announcements issued by NESDIS last fall, calling for ideas to be submitted from the commercial and research sector. After a formal review of the submissions, NESDIS directed Requests for Proposals to selected offerors.
NESDIS intends to award contracts through April and early May 2020.
The contracts awarded to date are:
York Space Systems: Gaea – LEO SounderSat Mission Concept Study
SSL: Commercial Hosting Service for Sustained GEO Weather Missions
Leidos: GEO Earth Multispectral Mapper (GEMM) for Terrestrial Weather Imaging, Leidos
L3Harris: Advancing Today's ABI Foundation into the Next-Gen GEO Imaging Solution
L3Harris: Joint LEO Sounding Mission Study
GeoMetWatch: Global HyperSpectral Atmospheric Sounding Capability: Commercial Fee-for-Service Option
BAE Systems Information and Electronic Systems Integration: Infrared Sounding Instrument Constellation Study
Brandywine Photonics: MetNet Small Weather Satellite Network Mission Concept
Details on these awards are available at SAM.gov (Select "Award Notices")
Awardees will conduct their analyses through late 2020. The results will inform NESDIS's next-generation programs and develop capabilities that will augment and replenish NOAA's satellite systems.