NOAA Plans First Operational Data Buy from Commercial RO Firms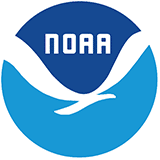 On April 21, 2020, NOAA released a draft Statement of Work (SOW) for public comment to support NOAA's first acquisition of commercial space-based radio occultation data for operational use in NOAA's products and services.
The draft SOW contains NOAA's requirements for the data we plan to purchase via this acquisition, including the quality of the data, distribution of data points around the globe, and latency.
NOAA will collect comments for one week and will consider all comments received as we develop the final SOW. The final SOW will be released as part of an upcoming Request for Proposals, which is planned for release in the coming months.