Remarks from SATELLITE 2023 Luncheon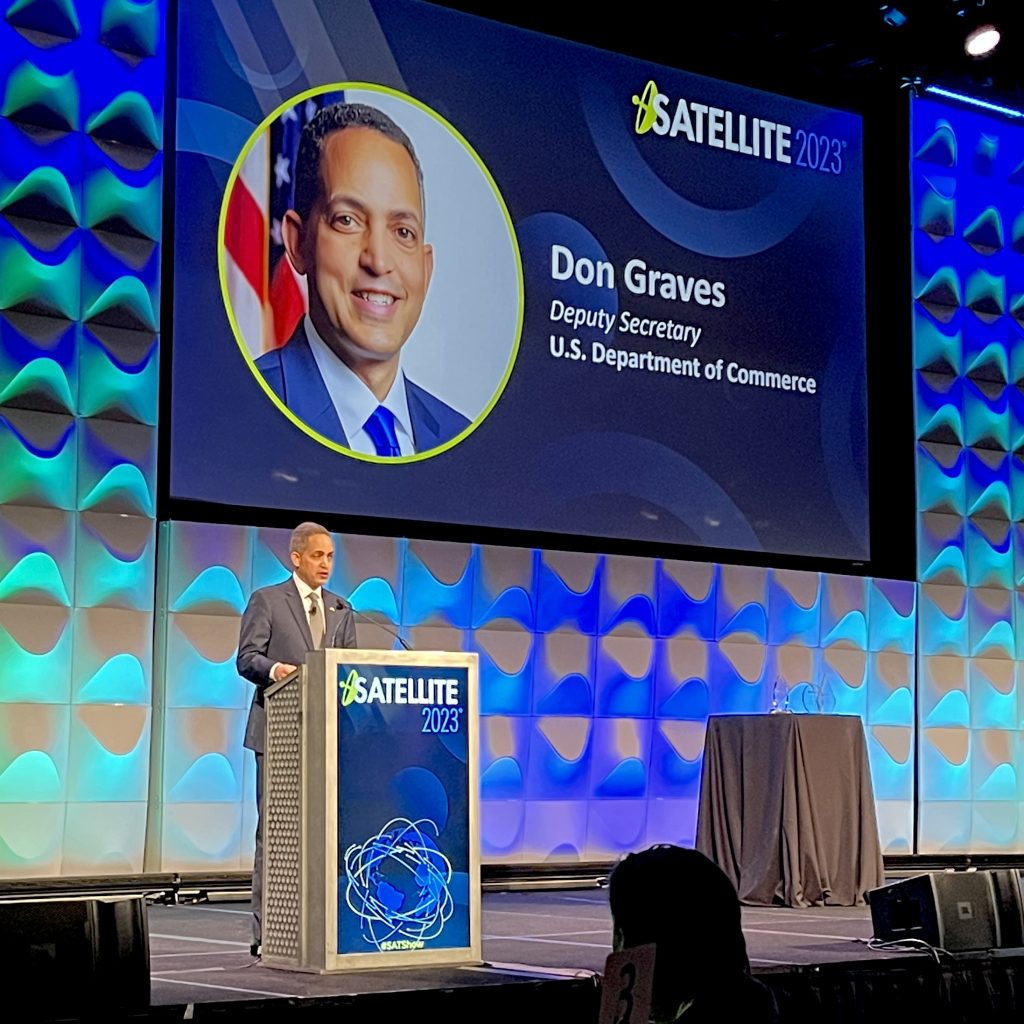 On March 15, 2023, Deputy Secretary of Commerce Don Graves delivered the Wednesday luncheon keynote speech at the SATELLITE 2023 conference in Washington, D.C.
He provided an update on the Commerce Department's progress in implementing its strategic objective to promote U.S. space commerce.
In his remarks, Deputy Secretary Graves announced a recent shift in the U.S. interpretation of Missile Technology Control Regime (MTCR) policy that could enable hundreds of millions of dollars in satellite exports.