Secretary Ross Remarks from 6th National Space Council Meeting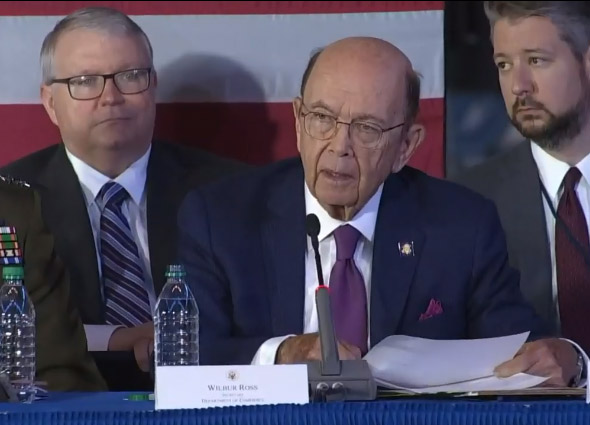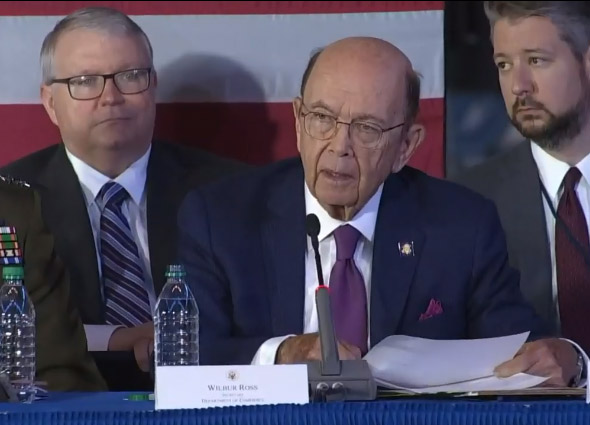 Secretary of Commerce Wilbur Ross spoke at the August 20, 2019, meeting of the National Space Council, held in Dulles, Virginia.
He provided updates on the Department's activities in commercial space, including implementation of the Space Policy Directives on space traffic management and commercial space regulatory reform.
Among other things, he announced that Mark Daley is leading the Commerce Department's Space Situational Awareness (SSA) "landing team" at Vandenberg Air Force Base.
At the meeting, the Space Council approved a number of recommendations, including the following two for the Secretary of Commerce:
Within 90 days, the Secretary of Commerce, in consultation with the National Space Council staff, will report to the Council on the drivers of and impediments to the health and international competitiveness of the United States commercial space sector, including proposals to strengthen United States commercial space leadership.
Within 90 days, the Secretary of Commerce will report to the President, through the National Space Council staff, on the authorization of commercial space operations not currently regulated by any other Federal agency; and, in coordination with the Secretary of Transportation, provide a roadmap to enable all current and evolving United States commercial space activities to receive authorization under appropriate Federal regulatory frameworks.