U.S.-Africa Commercial Space Stakeholders Meeting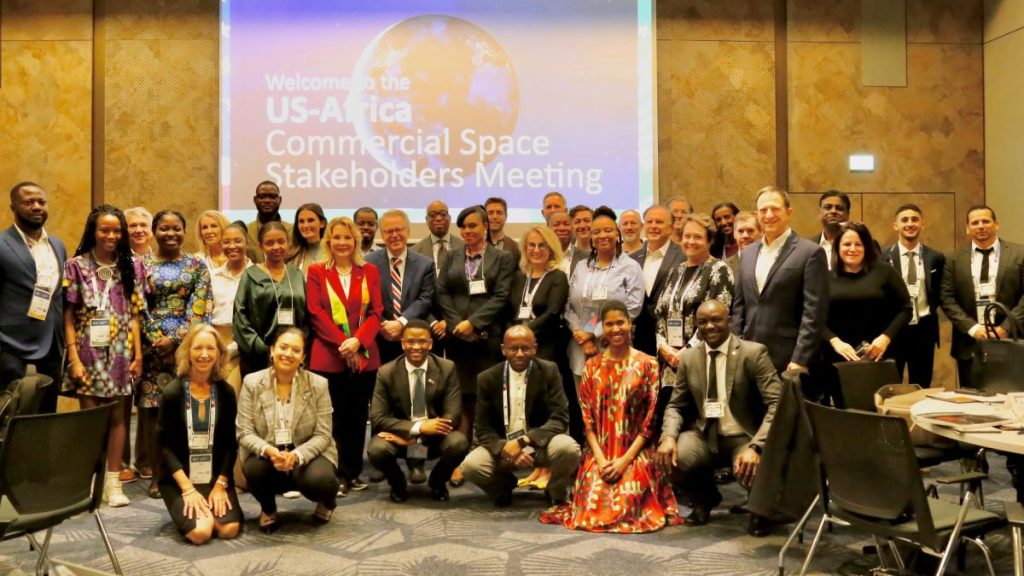 On October 1, 2023, the Office of Space Commerce, the State Department, and the African Union Commission convened a U.S.-Africa Commercial Space Stakeholders Meeting on the margins of the International Astronautical Congress 2023 (IAC 2023).
Participants from U.S. and African governments, civil society, and industry met to pursue the shared goal of building multilateral space partnerships and space commerce. Representatives from the space agencies of Kenya, Morocco, South Africa, and Zimbabwe attended, along with NASA and FAA.
The meeting agenda included:
Remarks by Richard DalBello, Director, Office of Space Commerce
Overview of satellite spectrum allocation, including Africa's role in the process, by Jorge Ciccorossi, International Telecommunication Union
Overview of the space economy by Kelli Kedis Ogborn, Space Foundation
Information on how the U.S. government organizes its space cooperation, regulation, and commerce
Panel discussions on cooperative opportunities in telecom, earth observation, and GNSS
The event was a follow up to the Space Forum held during the U.S.-Africa Leaders Summit in Washington, December 2022.